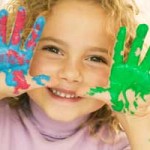 With many programs to offer allowing your child to have fun and get the added advantage. Did you know taking lessons every day has an enormous impact on how much your child retains? This is a great opportunity to keep everyone busy, active and learning.
If you are only wanting lessons please go to our Sessions Dates Page
Swimming Lessons run as 20 min private, 30 min semi private or 40 min group classes depending on your child's level. Classes will happen every day for the week at the same time of day with the same instructor. This is an excellent way to have the added advantage before the outdoor BBQ's, beaches and pool parties begin. Morning Pool time is 9:00am-10:00am and Afternoon Pool time is 2:00pm-3:00pm.
Half day camps run from 9:00 am to 1:00 pm OR 1:00 pm to 5:00 pm. Each half day camp will have 1 swim lesson, free swim time, crafts, games and activities.
Full day camps run Monday to Friday from 9:00 am to 5:00 pm. Each full day camper will have TWO swim lessons, free swim time, crafts, games and activities. Depending on the weather we like to enjoy the outdoors and go to a local park. Please bring appropriate footwear and outdoor clothing.
Thursdays: Many camps have OPTIONAL excursions on the Thursdays. These excursions if campers choose to join will take place instead of lessons. If you choose not to go on the excursion lessons will run as normal. If a camper is normally 1/2 day and chooses to join a FULL day excursion there will be an additional $40 fee.
Camp H & I: The pool will be under renovation during these camps there will be no swimming lessons at this time. We will be filling our days with a variety of activities, special guests and excursions as well as our regular planned crafts, games and activities. There may be some pool games and activities which will take place in the smaller pool however there will be no formal lessons.
Don't miss out on your chance call us today at (905) 339-3000. Limited space is available.
1/2 Day
Sessions
START
DATE
END
DATE
NO
CAMP
# of
Days

# of
Classes
Price
Optional
Excursion
CAMP A
03-Jul
06-Jul
02-Jul
4
4
$160+tax
Vibe Yoga 11:00-12:00 (no added fees)
CAMP B
09-Jul
13-Jul
5
5
$200 + tax
Ontario Science Centre
CAMP C
16-Jul
20-Jul
5
5
$200 + tax
African Lion Safari

CAMP D
23-Jul
27-Jul
5
5
$200 + tax
Vibe Yoga 11:00-12:00 (no added fees)
CAMP E
30-Jul
03-Aug
5
5
$200 + tax
Ripley's Aquarium
CAMP F
07-Aug
10-Aug
06-Aug
4
4
$160+tax
Vibe Yoga 11:00-12:00 (no added fees)
CAMP G
13-Aug
17-Aug
5
5
$200 + tax
Ontario Science Centre
CAMP H
20-Aug
24-Aug
5
0
$170 + tax
African Lion Safari 
CAMP I
27-Aug
30-Aug
31-Aug
4
0
$136 + tax
ROM
Full Day
Sessions
START
DATE
END
DATE
NO
CAMP
# of
Days

# of
Classes
Price
Optional Excursion
CAMP A
03-Jul
06-Jul
02-Jul
4
8
$304 + tax
Vibe Yoga 11:00-12:00
CAMP B
09-Jul
13-Jul
5
10
$380 + tax
Ontario Science Centre
CAMP C
16-Jul
20-Jul
5
10
$380 + tax
African Lion Safari

CAMP D
23-Jul
27-Jul
5
10
$380 + tax
Vibe Yoga 11:00-12:00
CAMP E
30-Jul
03-Aug
5
10
$380 + tax
Ripley's Aquarium
CAMP F
07-Aug
10-Aug
06-Aug
4
8
$304 + tax
Vibe Yoga 11:00-12:00
CAMP G
13-Aug
17-Aug
5
10
$380 + tax
Ontario Science Centre
CAMP H
20-Aug
24-Aug
5
0
$300 + tax
African Lion Safari 
CAMP I
27-Aug
30-Aug
31-Aug
4
0
$240 + tax
ROM